Over 30 years of serving the composites market
Schmelzer Industries, Inc. - 7970 Wesley Chapel Road - PO Box 249 - Somerset, Ohio 43783 - 800-992-2865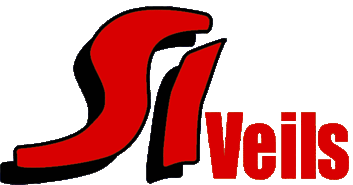 PRODUCT SPECIFICATIONS: CURVEIL
PRODUCT DESCRIPTION:
Curveil is a non-woven, continuous strand glass fiber surfacing veil for moderate to highly curved composite parts.

Process applications include:
• Compression Molding
• Continuous Lamination
• Electrical Flat Sheet
• RTM / Vacuum Infusion
• Filament Winding
• Glass Reinforced Gypsum (GFRG)
• Other Applications

BINDER SELECTION:
Select correct binder for any specific molding process or application from the SI Veils Binder Technical Data Sheet.

APPEARANCE:
SI Veils are white in color, highly uniform and substantially free of tears, holes, glass beads and tails or other foreign materials.

WIDTH:
Standard widths range from 40 inches (1.016 m) up to 120 inches (3.048 m). Narrower widths are available; however a slitting charge and minimum quantities may apply.

FEATURES:
• Boron Free Fibers
• Outstanding Surface Finish Results
• Light Weight Reinforcement
• Excellent Resin Wet-Out
• Good Electrical Resistance Properties
• Roll widths up to 120 inches
• Longer Length Rolls, thus reducing the number of rolls required to be put up while completing a project
• Customer Specified Binder Percentage
• Corrosion Resistance Under Acidic Conditions. See Corrosion Data Sheet.
• Contamination free
• Consistent White Color, transparent to the finished part
• Excellent Punch-Ability Properties
• Easily Sanded for Improved Post Finishing

OPTIONS:
Curveil offers many configuration options which helps to ensure a perfect match with your composites process.

Some customer specified options include:
• Weight per square foot
• Roll width
• Binder percentage
• Fiber orientation
• Fiber diameter
• Custom cut pieces
• Custom packaging
• Others - Consult factory

CURVEIL SPECIFICATIONS:
Other custom weights may be possible, consult factory for price and availability.
Ounces /
Sq. Ft.
Grams /
Sq. meter
Length - Feet
(+/- 10%)
Length m
(+/- 10%)
Roll Dia.
Inches

0.12

40

1,450

440

16"-20"

0.26

80

1,450

440

25"-28"
Note: Rolls 80 inches or wider may be cut to half-length to maintain reasonable weights.
PACKAGING:
All veils are wound onto a heavy duty 3 inch I.D. cardboard core, immediately sealed against contamination in a polyethylene bag and identified with a unique, product specific label.

Based upon quantities, Curveil is shipped on wooden pallets, typically 9 rolls per pallet. Optional packaging is available.

All material is supplied in roll goods form with trimmed edges.

QUALITY:
All Curveil products are manufactured in the United States and meet the demanding quality requirements within the composites industry.

STORAGE:
For best results, Curveil should be stored indoors, with temperatures between 50° F (10° C) and 90° F (32° C) and relative humidity below 80%. It should remain upright, on a pallet and in the original packaging until ready to use.

WARRANTY:
See Schmelzer Industries' Standard Terms and Conditions.

Printable Version
Curlveil
Specification

Thickness Inches (mm.)

Ounces /
Sq. Ft.
Grams /
Sq. meter
Length - Feet
(+/- 10%)
Length m
(+/- 10%)
Roll Dia.
Inches

10 mil

.010 (0.25)

0.12

40

1,450

440

16"-20"

20 mil

.020 (0.51)

0.25

80

1,450

440

25"-28"